Xara Designer Pro + Review
Xara Designer Pro + Graphics Software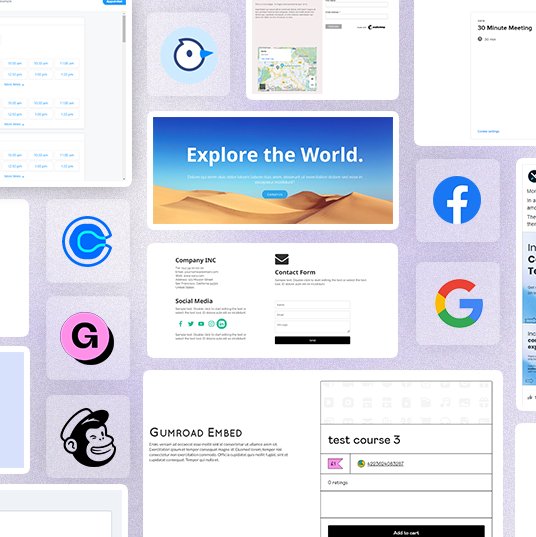 Xara Designer Pro + Create with unlimited flexibility. Desktop publishing, web design, photo editing and graphic design – all in one versatile workspace for your creative work.
The online editor lets you create and access your Xara projects from everywhere and from any device—even a Mac, iPad or Android tablet.
Web Blocks Extended, Templates Expanded
This release brings game-changing new Web Blocks that will work in your existing websites PLUS a template bonanza with over 700 new designs covering social media, web, print, e-books and presentations.
1200 new Photo Filter Overlays
Nearly 1200 new photo filter overlays in 4 new categories in Image Resources > Photo Filter Presets > Overlays (Light Rays, Night Sky, Rose Petal and additions to Light Leak). Photo overlays can be added to your photo, even on top of other photo filters, to provide a huge choice of creative possibilities.
New Web themes
The template bonanza of 2022 continues with another 12 new website templates, all with the latest animation effects and SEO optimizations – and totally customizable to fit your business or personal website requirement:
All include mobile variants
A new wider 1280 pix wide main variant for the best possible results on your 4K monitors (but of course they auto scale to lower resolution on other devices)
Default image export is now WebP for faster loading, giving a better experience for your visitors, and better SEO results too.
Pasting & Tables
A couple of additions to our new Table Tool to smooth your table workflow:
A new 'paste unformatted' option, so you can copy and paste between table cells without styles if required
And improved handling of multi-line text when copy and pasting data from external applications such as spreadsheets into your Xara tables
Export tables to Word & Powerpoint
Tables created with the new Xara Table tool and exported to Microsoft Word (in docx format) are now fully editable in Word. Xara tables now also look visually correct when exported to Microsoft PowerPoint (.pptx) presentations, although they're not currently editable in PowerPoint (text can be edited but the table won't update).
Almost 1300 new photo filter overlays
Nearly 1300 new photo filter overlays in 4 new categories in Image Resources > Photo Filter Presets > Overlays (Bokeh, Color Gradient, Light Leak and Snow).
New User Interface
A new, clean and modern appearance that will enhance your everyday usage:
The new darker background puts more focus on your design, with less user interface distractions
There are new, clearer icon designs throughout
All icons and mouse pointers are now High DPI, so they look sharp and clear on high resolution displays
And other minor tweaks and improvements – for example in the Page & Layer Gallery, the Page names are now separated from the page thumbnails, so both are clearly visible.
---
CONCLUSION

Xara Designer Pro + is ideal for any type of designing, drawing, photo editing, or Web site creating job. We have tried all the functionalities and found them to be easy to use, and easy to learn. It handles all the functions of editing vector graphics extremely well. The Web site creation feature is astonishing. Xara Designer Pro + is definitely worthy of our SimplytheBest Gold Award.
For more information, online demos or to order: